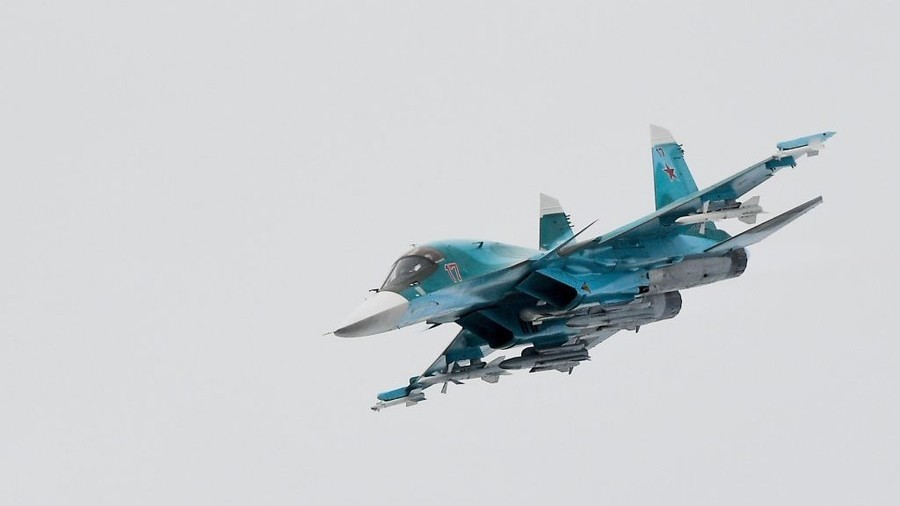 Russia's military turned a highway into a runway for its fighter jets and bombers so that pilots could train landing on unprepared surfaces. Traffic on a federal highway in Russia's Rostov region was temporarily halted for the tactical flight training of the mixed aviation unit of the army Air Force and Air Defense of the Southern Military District.
Pilots of the of Sukhoi Su-30M2 fighters jets and Su-34 bombers took part in the drill, landing their massive aircraft on an 18-meter-wide asphalt road, the country's military announced. Due to the difficult weather conditions, the landings were carried out via a conveyer method, without the warplanes performing a full stop on the ground.
The jets and bombers also carried out an aerial battle with a simulated enemy and performed complex aerobatics. The forces protecting the runway repelled an attack from an adversary, while a Ka-27 helicopter was involved in a rescue mission as part of the exercise.
https://www.rt.com/news/416222-russia-military-planes-highway/